STRUCTURE
►
Departments
►
Molecular Genetics and Genomics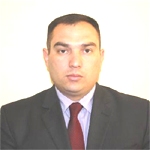 Head of structural unit: PhD on Biology Mehraj Ali Abbasov
E-mail: mehraj_genetic@yahoo.com
Staff-13
---
The main directions of the department are passportization, genetic diversity analysis of plant genetic resources conserved in ex-situ and in-situ conditions, screening for resistance genes to abiotic and biotic stresses, study the gene expression for these genes, association and genetic mapping of quantitative and qualitative traits, enhancement the creation of varieties using molecular markers. On the other hand, mastering next generation technology and comparative sequence analysis of plant genetic resources are also included into activity plans. Other main direction is to carry out experiments on creation of double haploid plants together with corresponding departments. The activities are also being carried out on determination of genetic modified plants brought to the country, creation of biosafety conception on GM plants.
Main scientific achievements:
By molecular genetic analysis of salinity tolerance of 196 diploid wheat species (T. monococcum, T. urartu, T. boeoticum) it was revealed that T.monococcum and T.boeoticum had 2 major salinity tolerance genes (Nax1 and Nax2). However these genes only express in tolerant T.monococcum accessions.
For the first time, by fragment analysis in bread wheat botanical varieties (T. aestivum v. erythrospermum, T. aestivum v. albidum, T. aestivum v. meridionale, T. aestivum v. lutescens) and varieties (Akinchi 84, Gunashli, Mirbashir 128) of Azerbaijan origin the existence of stem rust resistance gene - Sr31 was determined.
As a result of molecular screening of bread wheat varieties in Grekum 75/50, Arzu, Zardabi, Gurgana-1, Mirbashir 128, Akinchi 84, Gunashli and Yegana varieties the existence of Yr18/Lr34 linked genes that provides resistance to yellow and brown rust was determined.
As a result of molecular screening together with French scientists of wild apricot genotypes of Kazakhstan origin new sharka resistant genotypes were revealed using one microsatellite marker linked to sharka resistance gene.
As an initial molecular-genetic experiments genetic diversity and genetic relation were studied in wheat, lentil and grape collection using RAPD and SSR markers. High genetic diversity was determined in these collections.